If you have been in a automobile accident and need funding to pay for your medical treatment, vehicle repairs, lost wages due to you not being able to work, or just need an advance while waiting on your case to be settled in court we want to help.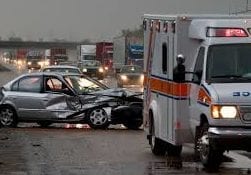 We know it can take months or even years for a case to settle. Even if all of the evidence is stacked in your favor.  With that all of the time that you have had to take off from work or the medical bills that are pilling up or even just the living expenses that are needed for day to day needs we can help you focus on the more important pieces in life. 
So if a cash advance is needed then look no further. Or perhaps legal funding is needed we can do that to. After all lawsuit  is something that should be seriously thought about. 
With our automobile accident loans we can help you if you have had nerve damage, broken bones, hospital stay, a police report that shows the other at fault, death or any severe injuries.  Contact us today so we can help you hold those that are financially responsible. 
Automobile Accident Loans & Qualifications Needs For One
You might be able to qualify for a automobile accident loan if you or a love one have one or more of the following in a auto accident.
Severe Injuries (including surgery from a auto accident)
Police Report (showing you are not at fault)
A Hospital Stay
Soft Tissue Damage
One Or More Broken Bones
Hospital Stay (due to the accident)
Death
 
The only way you can find out if you qualify for one is to contact us today! So fill out the form on the right and a Verum Funding representative will be with you shortly.
Verum Funding, your source for cash advances on your automobile accident loan.