Need Medical Malpractice Lawsuit Funding?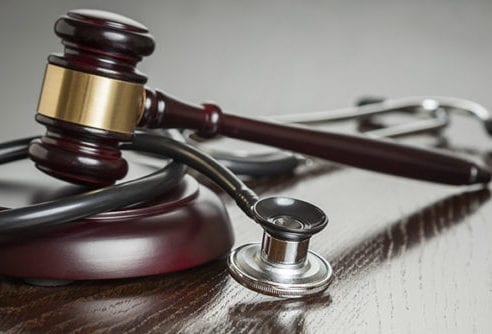 Medical malpractice lawsuit funding is sometimes needed when a lawsuit is in court, for attorneys and or plaintiffs. Verum Funding can help you with this and because medical malpractice is a very specialized body of law that deals with professional negligence. This type of professional negligence occurs when a medical provider owes you a duty of care as a patient and deviates from the acceptable norms through negligence. With these cases, you may need to obtain the assistance of an attorney in this field who can help you through this difficult time.
What Causes Medical Malpractice?
These professional liability cases can occur when a medical provider delays care, misdiagnoses a problem, fails to diagnose a condition, botches a surgery, misprescribes drugs which interact, or even overprescribes painkillers like fentanyl.
There are also common-sense cases where ordinary negligence occurs. It is very common in surgeries for sponges and tools to be left behind in patients, which are not discovered until much later after an X-ray. The discomfort and costs associated with even this type of minor medical malpractice can take a toll on victims financially and emotionally.
Yet, many cases of medical malpractice come down to doctors gambling with your life. Instead of ordering the appropriate lab tests or carefully checking the results, they will rush through the work to simply collect the paycheck. The managed healthcare system is partly to blame because it caps how much doctors can claim for any type of routine medical care. If they don't have experience in that field, they are often hard-pressed to study up on the details.
For this reason, it is important to seek out specialists who are experienced with your particular ailment whenever possible. It is the learning curve when doctors stray outside their range of common work that can put them under. Yet, taking on the role of a general practitioner often demands doctors to stay abreast of the latest trends and procedures in many fields of study. The big city "time is money" mentality is often the cause of medical malpractice as doctors cut corners to fatten their wallets by presuming too much regarding your health problems.
What to Do if You Are a Victim of Medical Malpractice & Need Medical Malpractice Lawsuit Funding?
If you are a victim of medical malpractice and need medical malpractice lawsuit funding, don't delay. Most states have relatively short statutes of limitations for you to file a lawsuit. You may have only 2-years from the day of injury to collect the facts demonstrating that the doctor or healthcare provider is responsible for your injuries. In some cases, things can get complicated when it is not just the individual doctor but an official policy or custom that makes superiors responsible. If supervisors of a hospital or lab, for example, had a poor labeling system in place that led to many mix-ups of results over the years, you would have grounds for suing administrators with policy-making power.
And when you are injured, most jurisdictions require the injury to be permanent or serious before they will allow a lawsuit to go forward. A problem is serious if it is bad enough that you require additional medical attention to treat the mistake. However, you must be very careful because there are loopholes for defendants to escape liability if they allege that their acts were covered by medical judgment. If your doctor decides to use an open surgery in the middle of a laparoscopic procedure, you may not have much footing if you suffer from infections and excessive scarring.
There are other fields of care where the proper course would be debatable. The courts give doctors a lot of discretion when it comes to treating their patients. The unfortunate reality is that many doctors know this and are able to think up the perfect excuse even if they knowingly gambled with your health to make time. For this reason, it is important to work with an attorney who can assess the strength of your case.
An attorney with lots of experience in this field will have access to the best experts who can help build the persuasion of your case. The emotional effect of sob stories such as a cancer that was overlooked and metastasized can pull heavily at the heartstrings of jurors who can envision themselves in the same situation. A botched surgery that was crudely performed and led to the paralyzation of the patient's leg is another example where even the best excuses are hard to cover the sins.
Time is of the Essence, Especially If You Need Medical Malpractice Lawsuit Funding
In most cases of medical malpractice, the need for expert medical care to repair the injury is a time-sensitive matter. If you don't have state-of-the-art care and expert therapy to restore nerve function to your legs after a botched surgery, for example, you may never walk again.
In these cases, victims of medical malpractice can become overwhelmed with medical bills and may be facing permanent disabilities if they do not correct the mistake immediately. Most medical insurers know that this is the case and will intentionally delay fair settlement simply to force a settlement for much less.
Your only solution and defense is to seek medical malpractice lawsuit funding. Verum Funding is one such provider that stands up to protect the victims of medical malpractice by loaning you money on your lawsuit before it closes. This allows you to obtain the premium care that you deserve and prevents the banks from taking your home and other property when you are out of work and fail to make payments.
Imagine paying on a home for 10 years when tragedy hits. If you don't come up with your mortgage payment, the banks can put the house into foreclosure, no matter how much you've paid into it. Applying for medical malpractice lawsuit funding with Verum Funding can save your life from the overbearing collateral consequences of medical malpractice injuries.
How Does a Medical Malpractice Legal Loan Work?
If you have an attorney on your case, they will be able to provide us with enough details to decide whether we can make an offer on your case. We find that many medical cases have strong merit when they have serious or permanent injuries. Although professional medical judgment is broad, certain types of injuries are associated with pure negligence.
Common Negligence Claims:
Prescription drug interactions
Lab result misinterpretation
Failure to perform standard tests for symptoms described
Botched surgeries
Birth defects
Errors in Anesthesia
Failure to consider medical records
Skipping mandatory steps in a procedure
Failing to provide routine follow-up care
Causing harm
Because most medical malpractice cases are settled before trial, Verum Funding is in a strong position to consider the potential payout on claims and can provide legal loans for as much as $10,000 to $200,000 or more.
We look at the seriousness of the injuries and the egregiousness of the mistakes at the root of those injuries. We often find mistakes in practices where the doctor is minimally trained, perhaps in a foreign country, or handles a high-volume of patients and is unable to provide sufficient attention to their needs.
Our expertise gives us the confidence to help you and to have faith in you reaching a settlement to pay us back. Although you are paying some additional interest, this is negligible when you consider the potential lifetime consequences of substandard care or the financial toll of being unable to work for long periods of time as a result of the malpractice.
Medical malpractice lawsuit financing provides you with the money you need when you need it most. Contact Verum Funding today to see if medical malpractice lawsuit financing is available for your case. Call 434-535-5229, emailing us at help@verumfunding.com, or by filling out the intake form on this page. We are here to help you 24 hours a day 7 days a week.
Thank you for choosing Verum Funding, the leader in medical malpractice lawsuit funding!