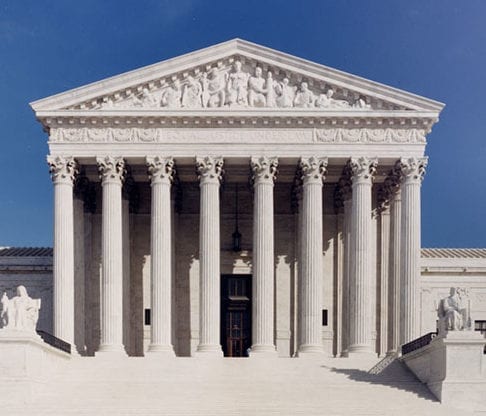 Why You Need Litigation Funding Services?
You may ask yourself "why do I need the litigation funding services of Verum?" With that the answer is quite simple. Going to court and litigating can take years before a decision or a settlement is made. With all of the money that was used for experts, other lawyers, paralegals, filing paperwork, and many other costs is tied up in the case till the settlement and or case is settled. So needless to say that can be hard on any law firm. Be a sole practicer or a huge law firm.


Who Should Use A Litigation Finance Company?
It used to be the thought that litigation funding services were just needed for smaller plaintiffs that lacked the resources (financially that is)to go after the "big dogs" and if it was still 10 years ago this would still be the case. Now litigation financing is a huge business (a multi-billion dollar business) and is used by not just by small firms but now with the largest law firms in the nation. With that we know that the litigation funding firms are here to stay.
Is Litigation Finance Still Just For Plaintiff's?
As of late litigation funding for defense has started to become a new option with litigation financing firms or brokers such as Verum. So how does it work? First the law firm, the finance company, and the client have to agree on what a successful outcome means. For example if the successful outcome in a bench trial is that the defense only has to pay 3 million on a 13 million lawsuit then the defense would have to pay the non-recourse advance back with the fees.
If it was a 4 million settlement on the 13 million lawsuit then the defense would not have to "give back" the non-recourse advance on the case. Of course the case that you bring to us would be completely different than the example above and would need to go to a group of underwriters to see what could be done but it is a new avenue that was not open before and is quickly becoming a new way to once again even the playing ground.
Is There Anything Else That The Funding Can Be Used For?
Is used to be thought that when getting the litigation funding services that is was to only be used for "litigation" and this is not the case. As of late we have seen it be used for growing a small firm into a large one or a large one growing into a bigger one. It has been used to hire more staff, business development, grow into a larger location, file more cases or even used to help market the firm to attract new clients. So when using a legal finance company (I.E. Verum Funding) it can be that the sky is the limit.
How Is The Litigation Funding Services Paid Out?
When you get the litigation funding services from Verum there are options on how you can get the funding.
Tranche funding – We can set up portions of the funding to be deployed at set intervals. For example, every couple of months or at different stages in case or cases.
Lump sum funding – If needed we can give all the funding at one time.
Line of credit – If needed a line of credit can help with firms that have big case loads and used to help the firm be financially flexible and take advantage of growth opportunities
We understand that every case that comes to us is different. That is why we are flexible with the funding. After going through the legal merits of the case(s) we can help with deciding what type of funding would be most beneficial for you and your law firm from commercial litigation funding to patent litigation financing to antitrust funding. We can get the funding that your firm needs!
How Is Verum Funding Different From Other Funding Companies Or Brokers
Verum Funding is different in many ways from other litigation funding services…
We are fast: Many funders and brokers have the same issue. It takes months to get an answer on if a case or a portfolio of cases can get funding. With us we take that away and get the answers fast.
You can always reach us: We are always just a phone call away and you can always get ahold of somebody at Verum to answer any questions that you have.
Updates: To make sure that you know of the progress of what is happening we provide updates 0n a weekly basis, if you need an answer now we are just a phone call away. After all you want to know that you funding that you need is moving forward. After all our services  have been the building blocks of how Verum Funding has led the way in within the world of  litigation funding firms.
Access to our experts: If you need to run ideas or thought past us we can help. We have some of the most experienced litigation finance employees in the industry.
I Still Have Many Questions About Litigation Funding Services
If you still have questions or want to get litigation financing also known as a non-recourse loan from one of the top litigation finance firms please give us a call at 434-535-5229, fill out the submission form on the page, or email us at help@verumfunding.com today. Contact us so we can help you get what you need in your case to make you successful today!
Verum Funding, the leader in litigation funding services.