Looking For Nursing Home Lawsuit Loans?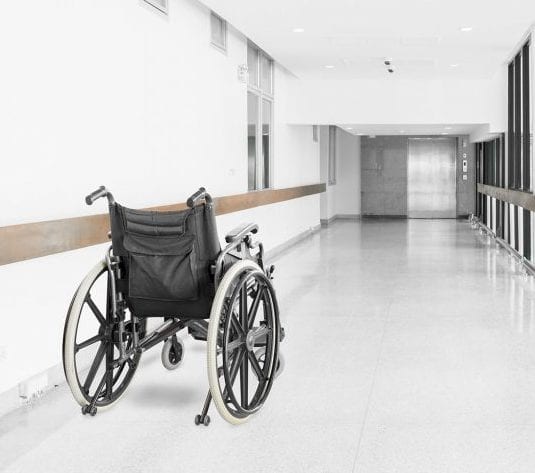 Many need to get nursing home lawsuit loans due to sub par care and pending filed lawsuits. With that it is often impractical and irresponsible to try to provide specialized care for our loved ones at home, especially when they have medical issues which require a degree of knowledge and level of medical training in order to properly assist.
When the elderly can no longer take care of themselves their loved ones turn to nursing homes for help. While nursing homes often boast comfortable and loving care, there are nearly one million cases each year of nursing home neglect and abuse. That is why Verum Funding specializes in nursing home lawsuit settlements, nursing home lawsuits cases take very long to litigate. The long duration of the litigation process often leads to families becoming financially distressed. Lawsuit funding allows plaintiffs to get cash before their lawsuit is settled.
If you or a loved one has been injured in a nursing home, lawsuit funding can help your financial situation. When you are cash strapped during litigation, lawsuit funding is there to carry you and your family until your award is presented. This is why so many plaintiffs rely on the nursing home lawsuit loans that Verum Funding has to offer.
Nursing Home Lawsuit Loans & Verum Funding
Abuse in nursing homes can take many different forms. Abuse can range anywhere from physical, sexual, and even psychological abuse by nursing home employees. This can result in serious and long-term physical and mental to elderly victims. This is especially true considering the older age of the victims that reside in these homes. If you or someone you know is in the middle of nursing home litigation, Verum Funding is here to help until your attorney settles or resolves your case. The following are some of the acts that could qualify you or a loved one for a funding on nursing home lawsuit settlements.
Neglect this could be bed sores, malnutrition, sepsis, or medication neglect
Medical malpractice
Physical and or Mental abuse including brain injuries, sprains, and broken bones
Wrongful death
Any financial manipulation
If you or a loved one has any of the above negative side affects from nursing home care, you might be able to get a settlement advance in as little as 24 hours!
Nursing Home Lawsuit Loans In The News
As stated on abajournal.com there is more that 51,000 of the nation's 1.4 million residents of nursing homes that have died due to COVID-19 since the beginning of 2020. With that over 750 nursing home employees have died due to COVID-19. Many still have not been able to get their medical records after the deaths. Many of the facilities with the largest COVID-19 outbreaks have already been hit with lawsuits.
In Albany, NY the Senate passed a Treatment Protection Act which repeals the previous immunity protection in which prevented executives, administrators and health care facilities including nursing homes to be held accountable for the harm that incurred at facilities. With that the majority leader Andrea Stewart-Cousins in the Senate said "This legislation, in addition to the nursing home-related reforms from the Senate Majority continues our strong commitment to prioritizing the rights and needs of residents and their families. I thank the sponsors for their work on these pressing issues, and we will continue to find ways to improve these facilities". As reported by nysenate.gov
Settlement Facts & Funding
Around 95% of all of the nursing home lawsuits end in a settlement
The Journal of Empirical Legal Studies found in 61% of case where the nursing home lawsuit settlements offers were rejected they actually received less in the trial verdict
Usually the wrongful death cases have the highest settlement amount of all nursing home abuse cases.
You or a loved one that is considering funding from a nursing home case might wonder what can I do with the funding once I get it. It can be used for
Moving from one nursing home to another
At home care
Rent and or utilities
Groceries
and more
How Can Verum Funding Help Me?
On the average settlements average around $400,000.00, and often with wrongful death cases they are well above the $1,000,000.00 mark. If you or a loved one has suffered injuries due to nursing home staff, Verum Funding can assist you in obtaining lawsuit funding within 24 hours. We provide support on a range of cases, including abuse that might have led to wrongful death and other types of personal injury. Applying is risk-free and costs nothing. Don't wait for your case to settle to get paid, get your cash now with lawsuit funding. Call 434-535-5229, email us at help@verumfunding.com, or fill out the intake for on this page for free consultation today! We can help you get the advance funding on the Nursing Home Lawsuit Settlements that is needed.
Verum Funding the leader in nursing home lawsuit loans!